The boys and I participated in the Mission to Read Summer Reading Program through our local library. They had to turn in 4 book logs over the course of 8 weeks and if they turned in 4 logs then they would receive a ticket to go to Splash Station for them and their parents. We went to the library weekly and checked out as many as 20 books to read over the course of a week and then we would turn in their logs. A lot of reading for mom and a lot of fun listening by the boys. These are some photos of them at their big party.
Sitting in the water just watching all of the other kids. At this point in the evening he was tired.
Turning the wheel and trying to avoid getting a faceful of water. He really enjoyed himself and was not ready to go home when mom said it was time to go. A daredevil, he really wasn't afraid of anything. A watchful eye was kept on him,! He was too brave for mom!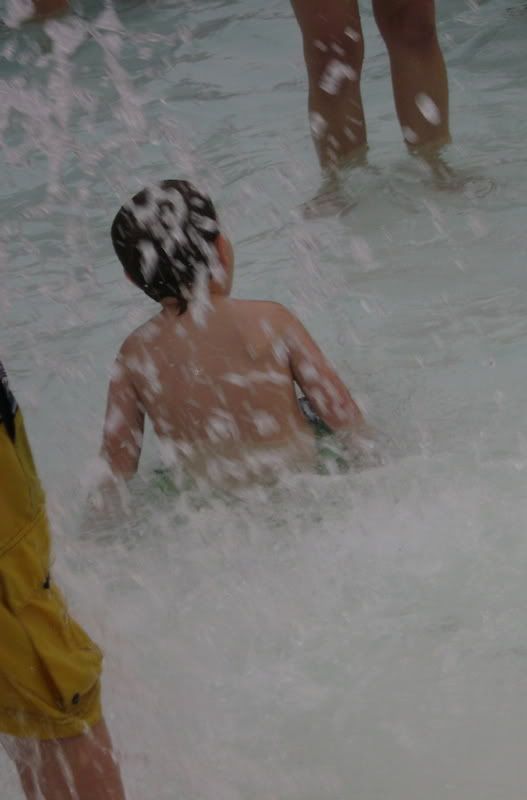 Sitting on a water fountain. I do not know where they find their energy. At first he was dancing around the water fountains, running in and out, but then he saw the older kids standing on the fountains or sitting on them. Monkey see, monkey do...he would sit down on the fountain and then jump up to see if he could not get wet.