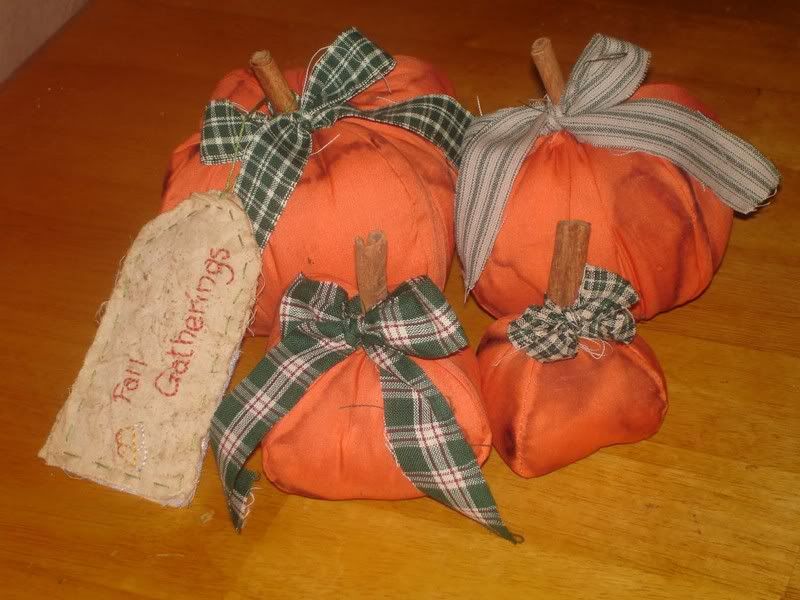 Today, my little guys are dressing up for school. We have Optimus Prime, Spiderman and a cute little Monkey (maybe daddy will wear a yellow hat and we can have Curious George and the Man with the Yellow Hat). Since I am helping in Spiderman's room, I have put my hair in pigtails, a flannel shirt and jeans, with cowboy hat in hand (it just looks silly on my head with the pigtails) to be either a farmer or a cowgirl, whichever the kids think. Good thing I kept some of the shirts from the line dancing and rodeo going days. They do come in handy every once in a while, even if it is just for a costume for the kids's parties.
Speaking of kids parties, I baked 120 sugar cookies yesterday. 26 ghosts and 26 pumpkins have no icing, as they are for Spidermans room as their snack. They get to decorate them. And then 20 pumpkins were iced to give in Optimus Prime's class as their Halloween "gift". And the rest were iced for the friends that come by our house trick or treating that we know that enjoy a cookie every now and again.
The pumpkins above are a little creation that I made. They have a cinnamon stick in them and have been baked with coffee in the oven to give them the fresh picked from the pumpkin patch. I actually made these last year and sold a few and this is the set that I have left. The little tag is stitched and says Fall Gatherings.
Have a great Halloween. Try not to Trick to many people but do try and get or give lots of Treats.