I was not feeling well today and didn't feel like doing much in the line of housework. I do have to go into work and thought some relaxation was necessary. Crazy Mom Quilts is hosting "Gifts to Create for Christmas '08", she is posting tutorials for different handmade gifts.

One that looked easy enough to complete in a small time frame was the Storage Cubes. I already had precut fabric squares, a few boxes in the recycle bin and a remnant of some plastic vinyl. I set out to work. It took me a little less than an hour to complete this project.

Here is the finished storage cube.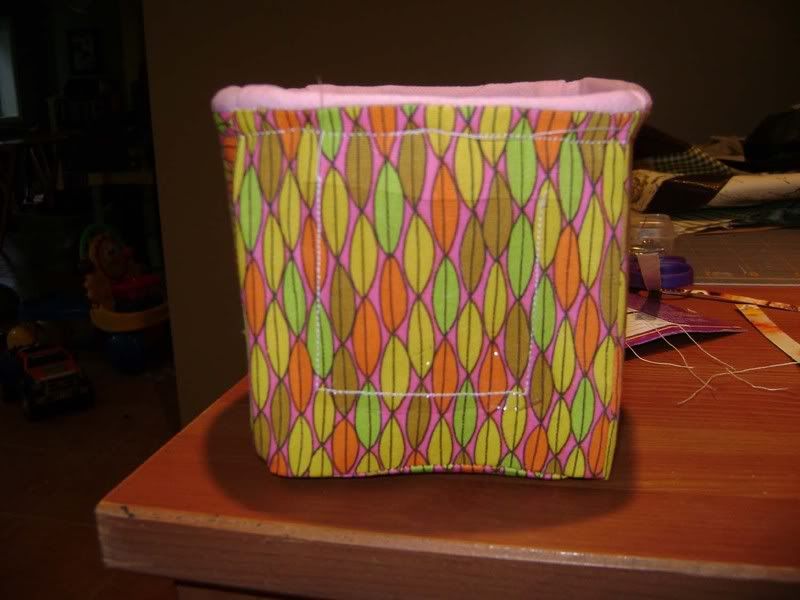 I like it, no I love it. The tutorial was easy to follow with clear directions. I'll be making some more of these cuties. And maybe some of the ones that nest.