My little guy turned 2 at the end of December. With his birthday being so close to Christmas, we had his birthday party last weekend. He carries with him a hippo that we thought was a pig and he and "Pig" are best buddies. Now, "Pig" can be replaced with other animals as long as we eventually find "Pig". Since he loves his "Pig" so much I decided to make him a pig birthday cake.


This is him blowing the candles out on his cake. The pig was a big hit with friends and family. One nephew wanted the tail, on the snout and another one of his feet. I'm not sure you can see in the photos but he is laying on a bed of mud (it was an easy way to cover some mistakes).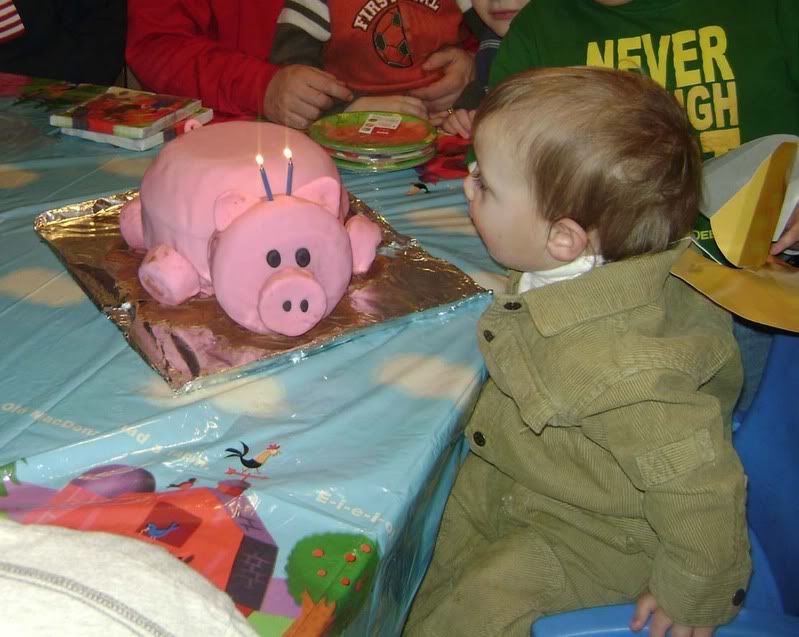 On with some fun craft projects. I have been working on a heart garland to hang for Valentine's Day. Each heart measures approximately 3". This one I added beads to, I have a few that are just hearts, with smaller hearts on them.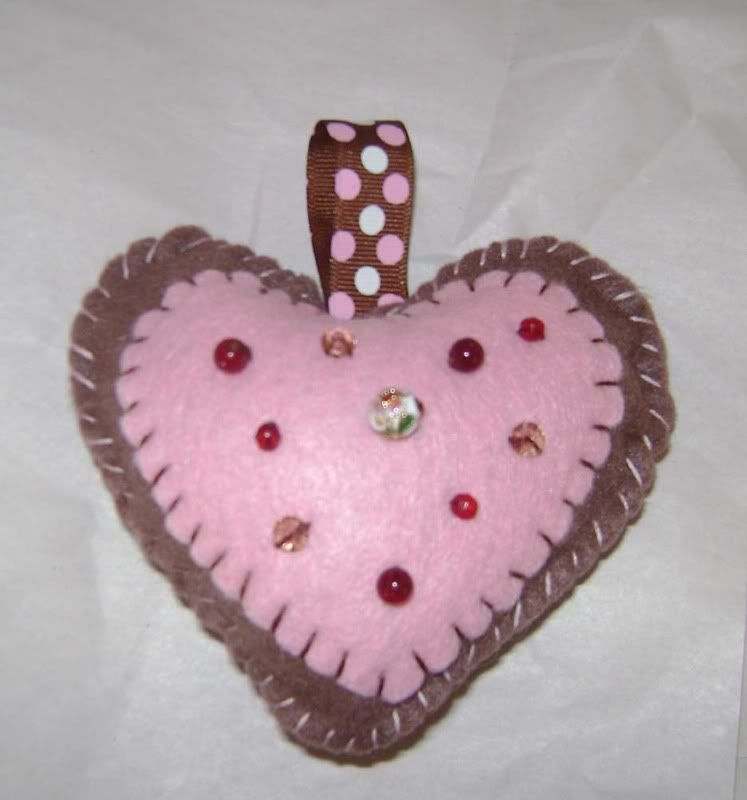 This one is a WIP. But coming along quite nicely.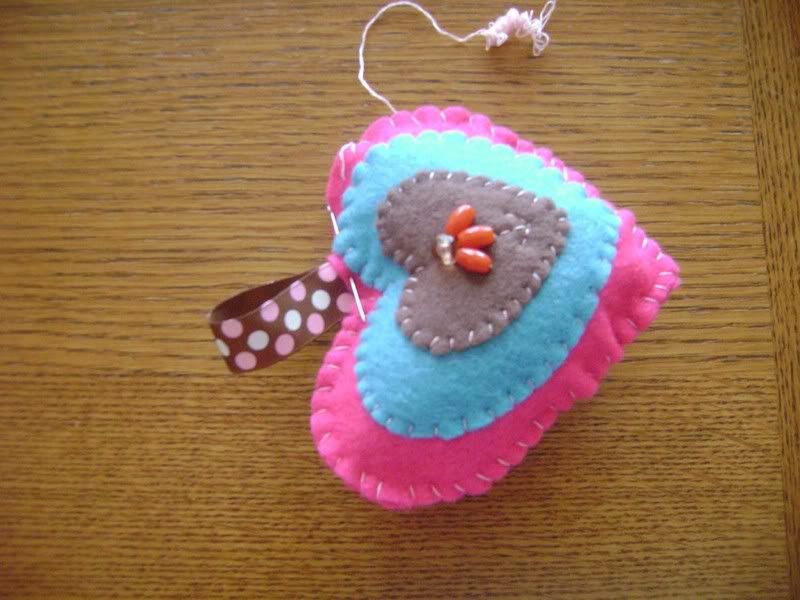 I've also been working on some granny squares, that I am going to make into some pincushions, I think. These are so easy to stitch up while sitting and watching TV at night. And now that I have the basic pattern in my head, it really requires not much thinking.
This crocheted heart did require some thinking. It came from a pattern for a bookmark that you are supposed to use the fine bedspread thread/yarn for. But I just used a 2 needle and used some Peaches & Creme yarn and it turned out okay. I think I made an error or lost my place on the right side, it looks a little funky. But I am going to add a ribbon and add it to my garland.
And finally, I have been wanting to start and finish a quick quilt. I was browsing through some quilt patterns I have and remembered about the
Jingle Jolly
Table Quilt over at
Happy Zombie
. And although it was put out for Christmas I had purchased a charm pack called
Flirtations by Moda.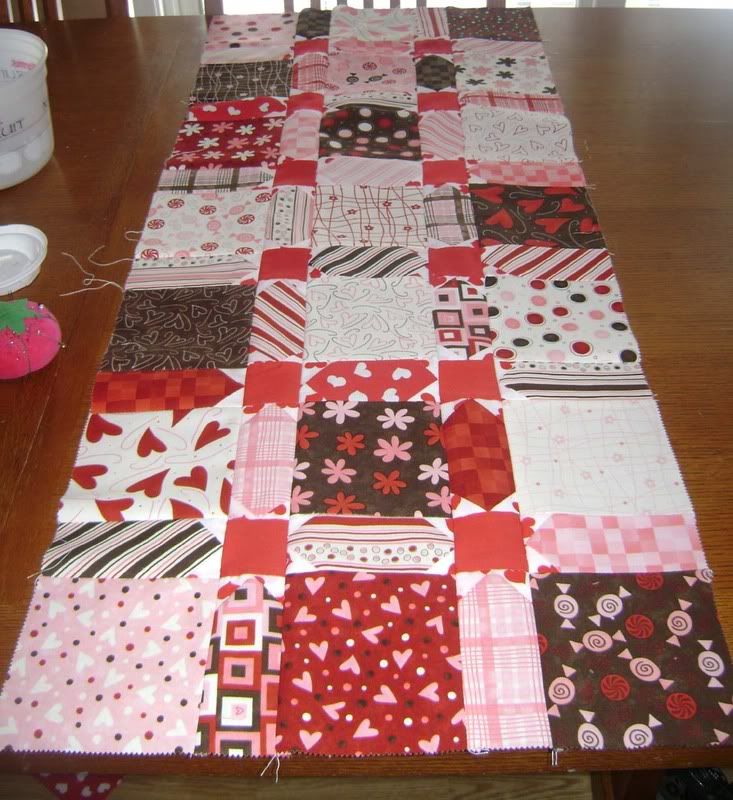 I'm pretty happy with how it turned out, although I still need to quilt and bind it. I have a few "errors", where I did not match up the corners just right. But I really like it and will be displaying it on my kitchen table. Hmm, I think I have some St. Patricks' Day Fabric and Easter Fabric. This would be a great way to change the look of the kitchen table every month. Oh the ideas are flying right now. I wonder if that box of fabric from Nonnie that I am sure is late 60's - 70's fabric (some of it resembles the dresses my mom wore in high school), would make a nice table topper. Gonna have to dig it out and use some of it!!!