I've talked of my fabric stash, but have yet to take a picture of it. Well, someday I will, just not today. This quilt was made from fabric from the stash.

A somewhat close up of one of the blocks.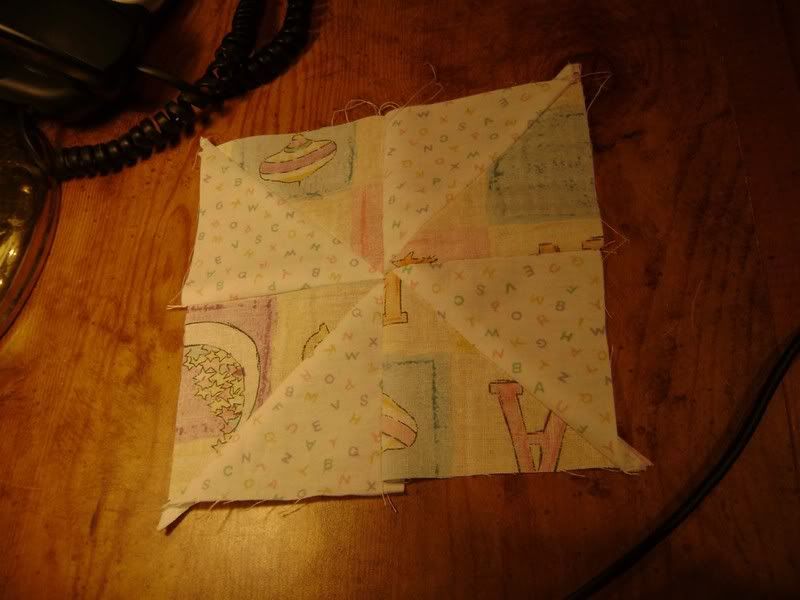 And finished. I think it needs some sashing around the outside. It measures 30" x 35".

And one more somewhat close up.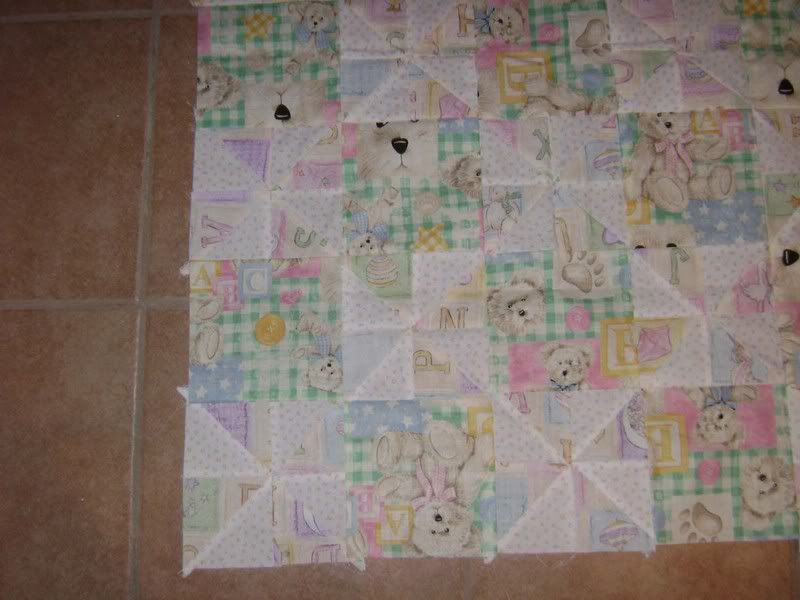 The second one is started and I'll show pictures later. AmandaJean is having a Baby Quilt week. She's making one quilt top a day all week. I won't get that many done, but I hope to get the second one finished.