The month of August is a busy baby month. Two of my sister-in-laws are due within 2 days of each other. And two mom's at church are due within days of each other. I have been busy, planning and working on their quilts.

The first quilt I completed was for my brother and his wife. They are expecting a little boy around August 18. The theme for the baby's bedroom is Ducks and Frogs. I had something in mind with bears but once I knew what they were decorating with I headed to my favorite fabric store to pick up some fabric. Not much out there in Duck and Frog land, but I did come away with some prints in flannel. And a nice bright, neony, green somewhat solid. Away I worked at completing the Zig Zag Quilt over at the Purl Bee. And the finished product.


Back of the Quilt
Folded Front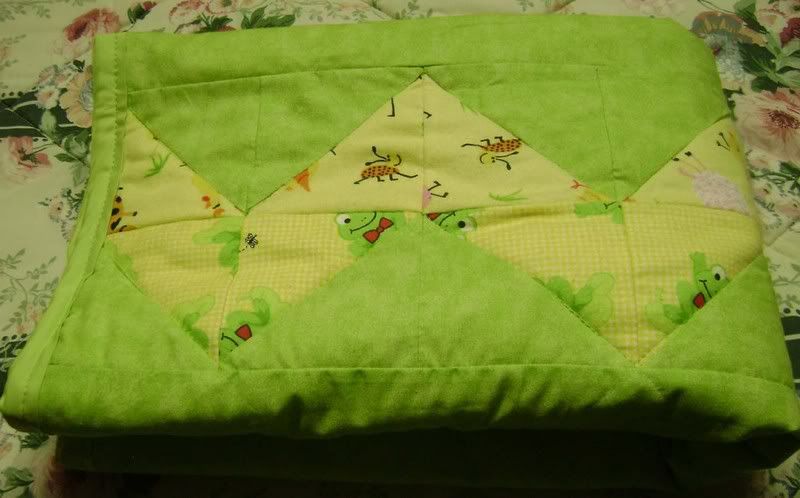 Close up front
I even attempted to get creative out of my box. I have seen several cards made from leftover scraps of fabric. I found an old thank you card and then stitched together scraps from the quilts. I then wrote a little saying and printed it and then stitched it onto the card.
Front of card

The next quilt's I am working on are for ladies at church. I'm going to alternate pinwheels and solid blocks in a pink and white with bears, because that's what I have in my stash. Those are in progress but here are photos of the fabric.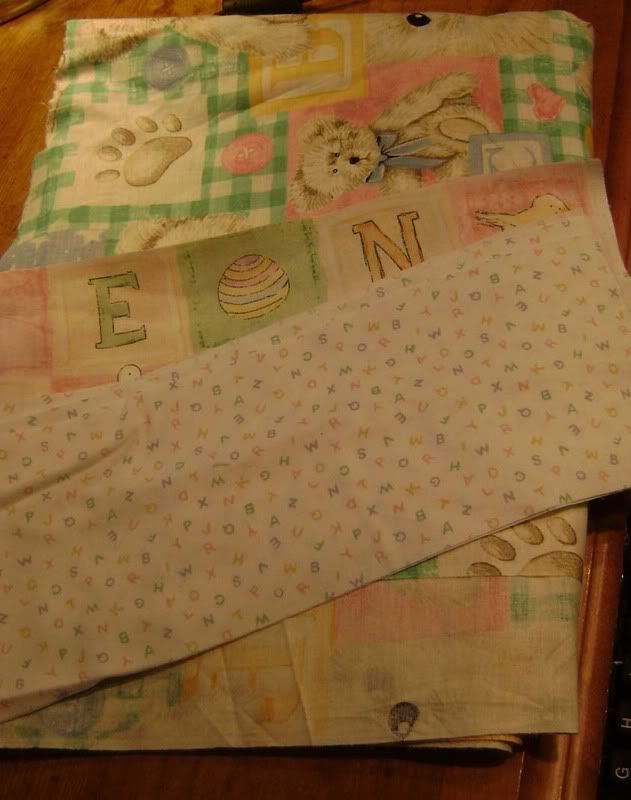 And one of the blocks.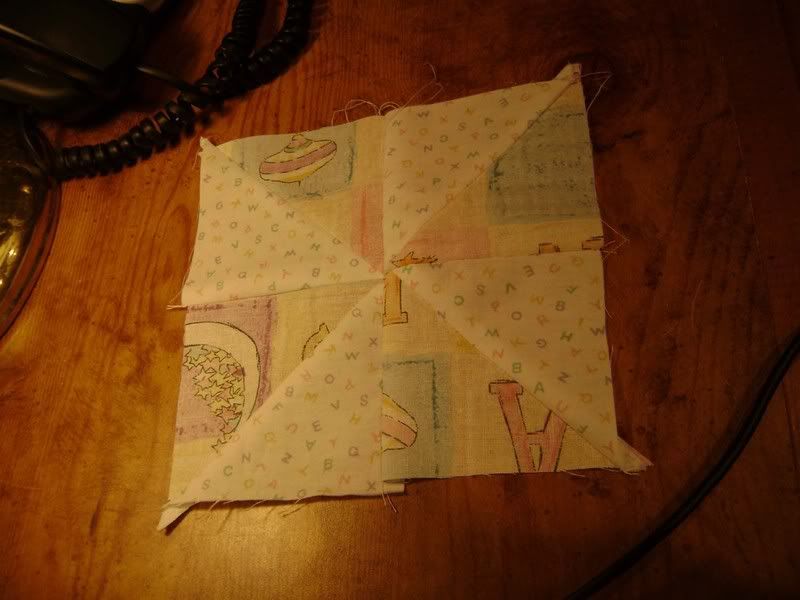 I have also completed a quilt for my brother-in-law and sister-in-law, however, I did not get a picture of it before I gave it to them. We will be visiting perhaps this weekend to see the new baby and I will ask if I can snap some pictures of it.