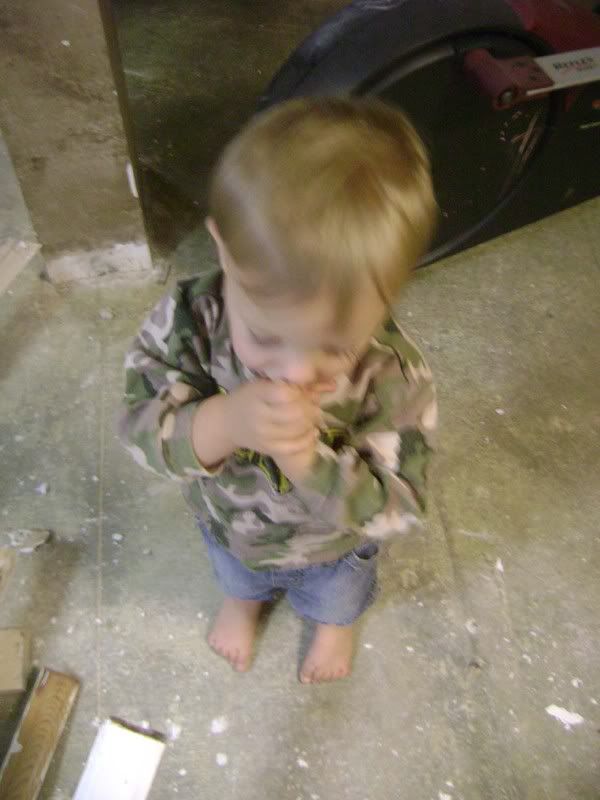 I love Jewel, her music, her poetry and just her honesty. I am intrigued by the song "Stronger Woman". There are many days that I struggle, I sometimes feel I'm not a good enough mom, wife, daughter or friend. This song, to some, may be interpretted as a woman leaving an abusive relationship, but for me, this song represents that any person can find the inner strength to overcome whatever hurdles they have been presented with. The following is the chorus:
I'm gonna love myself more than anyone elseBelieve in me, even if someone can't seeA stronger woman in meI'm gonna be my own best friendStick with me till the endI won't lose myself again, never, no'Cause there's a stronger woman,A stronger woman in me.
For me the song represents leaving the depression behind and pulling myself up off of the bottom and finding myself all over again. At times I feel lonely, sad, miserable and just rotten. The past few weeks have been a turning point, I told myself, the house cannot take care of itself, the babies
NEED
you to be
STRONGER
. I started digging myself up from the ground. I also need to take care of myself and "be my own best friend". Life gets in the way of the things that we love, life tries to take over and sometimes you just need to take a step back and say "Wait a minute, is this going to make
ME HAPPY
?" and when the answer was "NO" then I chose to decide to do something that makes me Happy.
My house had been turned upside down for 9 weeks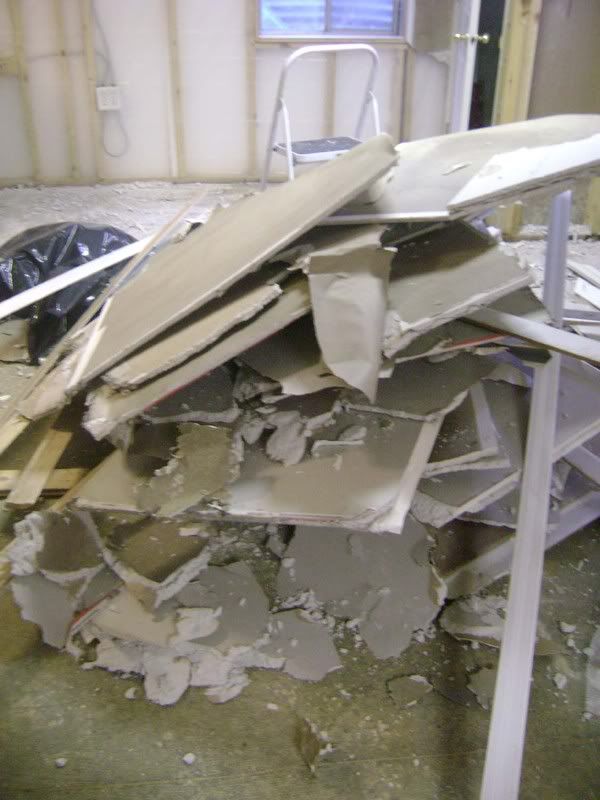 , can you believe that 9 weeks! In that 9 weeks, what have I done. Not a lot except pouting and feeling sorry for the way my life is. Is the end in site....you bet it is, my list is made of the items that need to be completed before my big guy's birthday and we have a house full of people. A few things each day will get the job accomplished.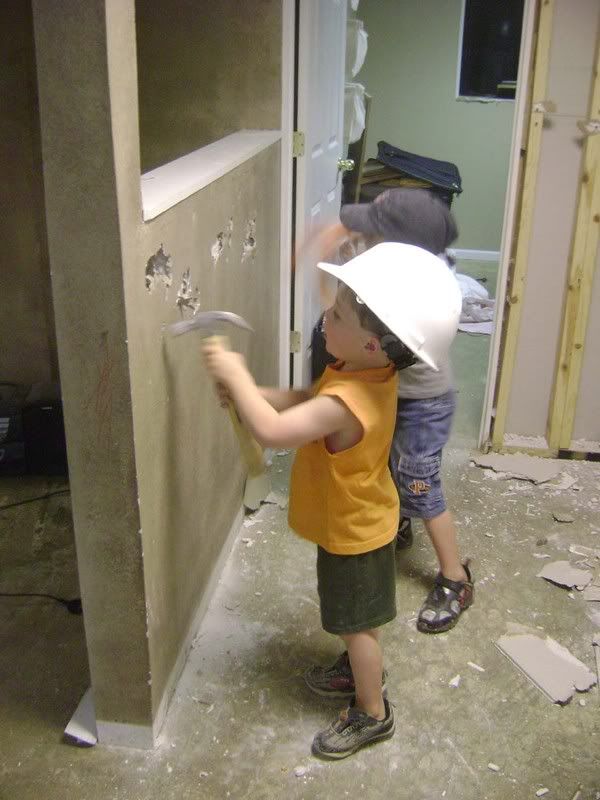 Over the past few weeks I started to take control again, I tackled the laundry, dusted (and the drywall dust just keeps coming back), mopped the floor, cleaned the windows (it's so nice to have the sun shining in clean windows). I have taken small steps, but I'm going to continue to add onto those steps until this
HOUSE
feels like my
HOME
.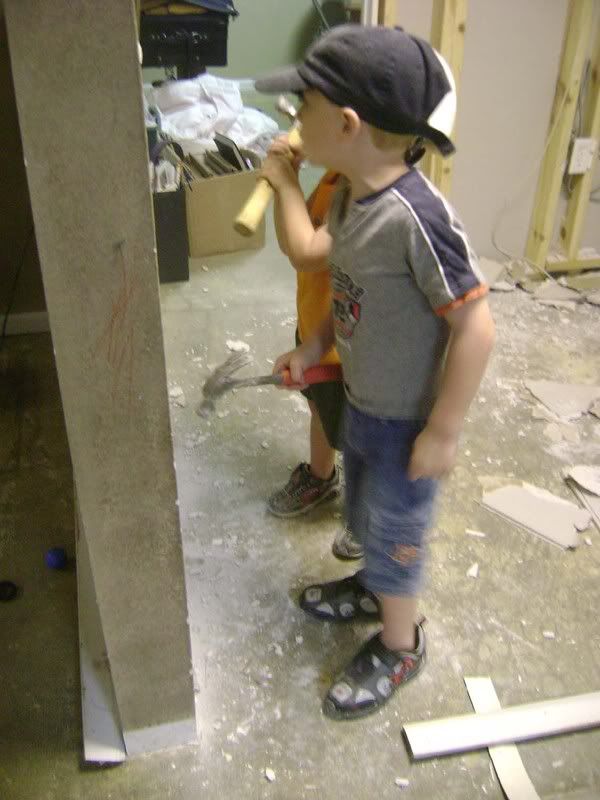 Ever since we moved in I felt like we were living in someone elses home. Not any more. It is finally starting to feel like
HOME
. The paint is all US, the dining room I can't wait until it is done.
And ultimately this well help me dig myself even further from the hole that I feel I have been living in. Here's to happier days, lots of sewing (in my new sewing space) and a renewed feeling of who I am!!!
(PS The random photos are of the kids working in the demolition of our basement)