My
cousin
came up for a visit. She was "home" for a little vacation (I can't wait for her to be closer to "home"). She and the kiddos came to visit us and she sent me an email that said, "When I am there we have to make
these
". I headed over to
Not Quite June Cleaver
and thought sure why not!
So while the kiddos played: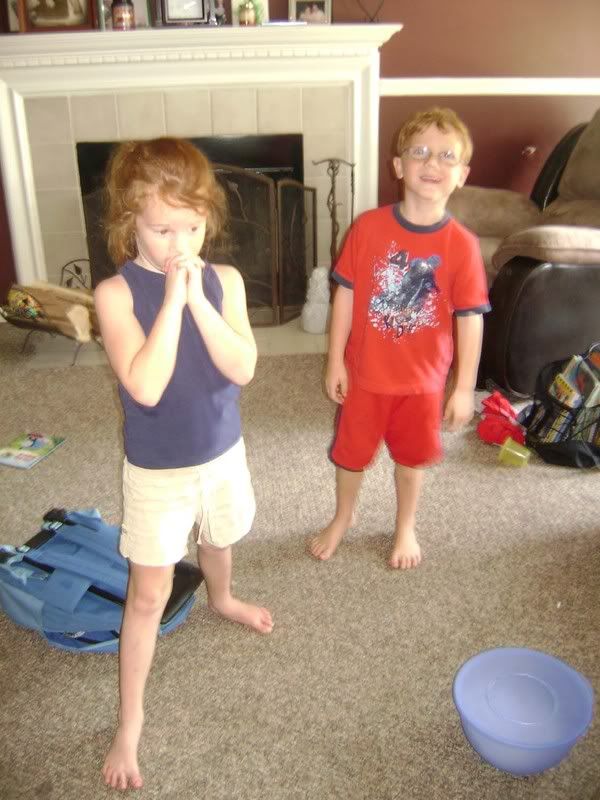 we went to work...Let me start by saying, these should have come with a WARNING! You must not make these on a hot and humid day when the air is not on (because they were smoothing the walls in the basement, creates a lot of dust). You must also prepare for a bit of time, as they are time consuming. With all of that said…..They were AWESOME!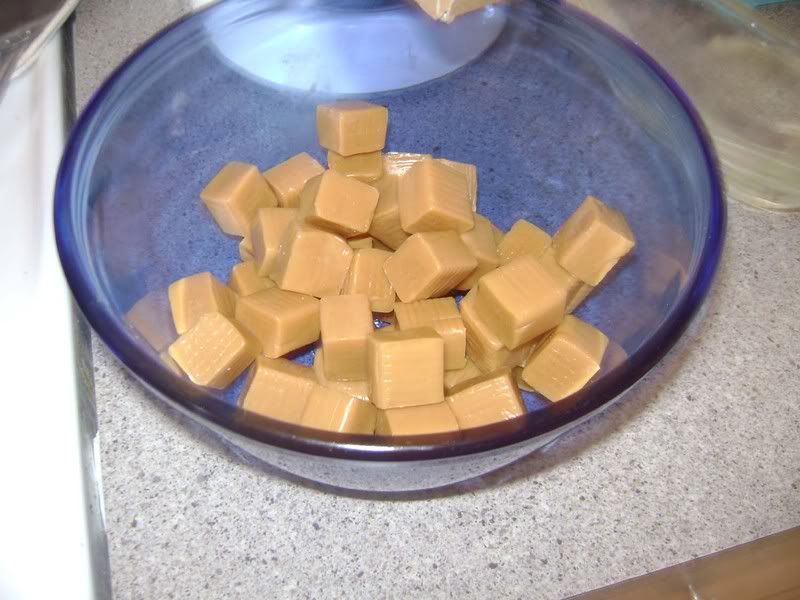 We used semi-sweet chocolate instead of dark chocolate. We also had to resort to the refrigerator to get the chocolate to set up, only because it was so hot & humid.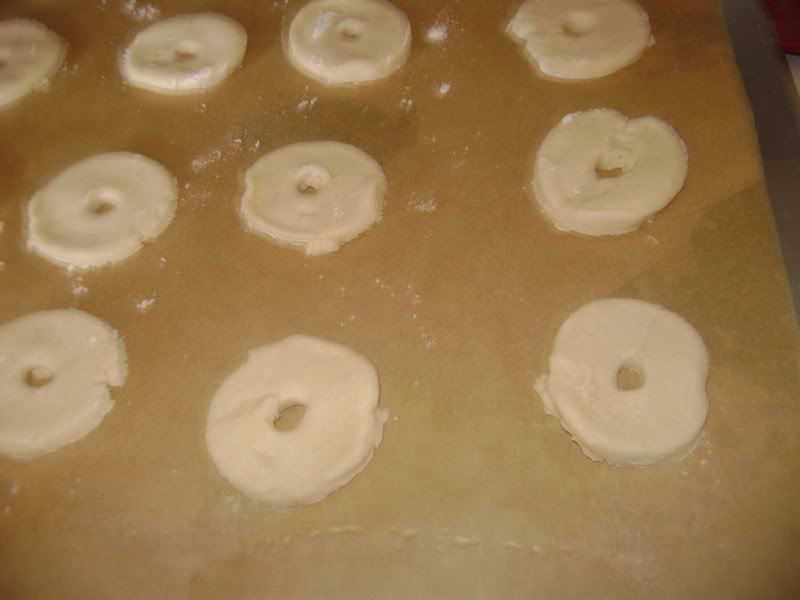 We also decided that if we were to make these again we would dip the bottoms in the chocolate before we put the caramel on top; maybe it wouldn't be so messy, but then if the air was on and it wasn't so hot & humid they may not have been messy.
And as the baby slept we continued working.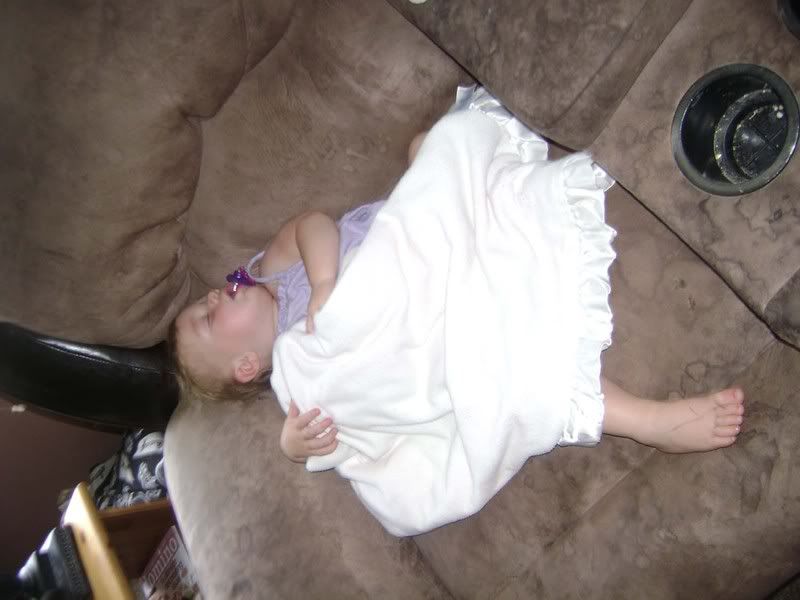 The day after we made them, they were perfectly fine. The humidity had dropped and the heat had dissipated. I was able to put the cookies into a container with wax paper between and they did not melt.
I highly recommend trying the
recipe
! I don't think you will be disappointed.