I have been busy sewing the last 2 days. I completed 3 dresses that I am going to be mailing off to my friend Kristi for her to give to her niece. I think they turned out cute. I had to make an alteration to the pattern of two of the dresses, because I was short on fabric, but it worked out just fine. The 3rd dress was just a matter of sewing up the sides and adding the ribbon to tie the straps. Here they are: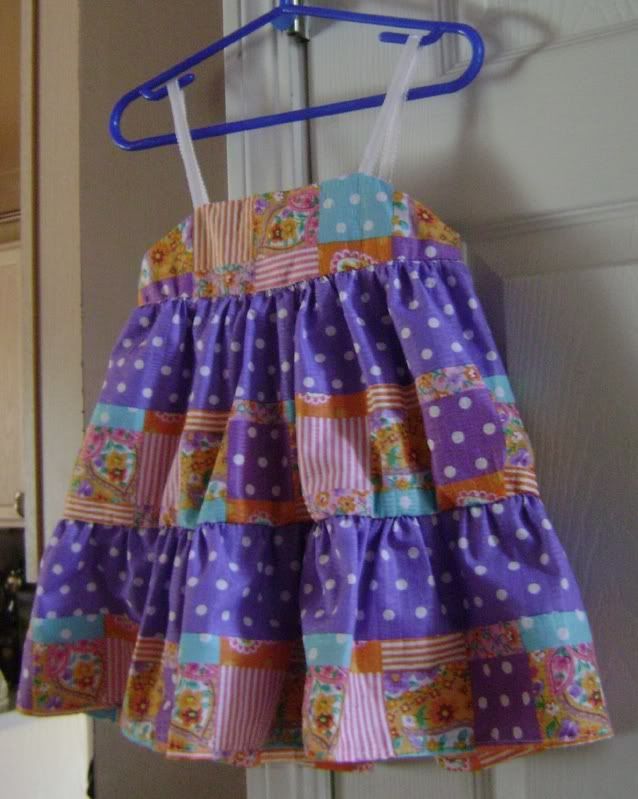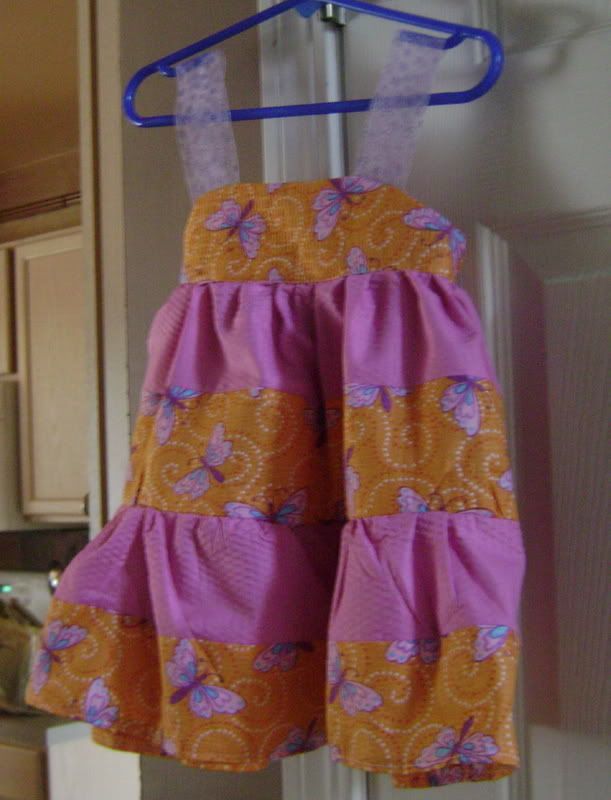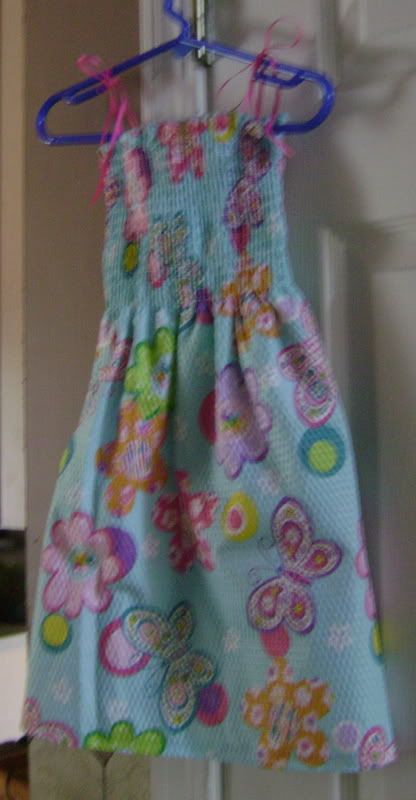 I have many more sewing projects that I will be working on over the next few weeks and I will add more pictures. Since we will be leaving on Sunday for our 2nd vacation of the summer, I wanted to make a snack to take in the car. So I made some granola: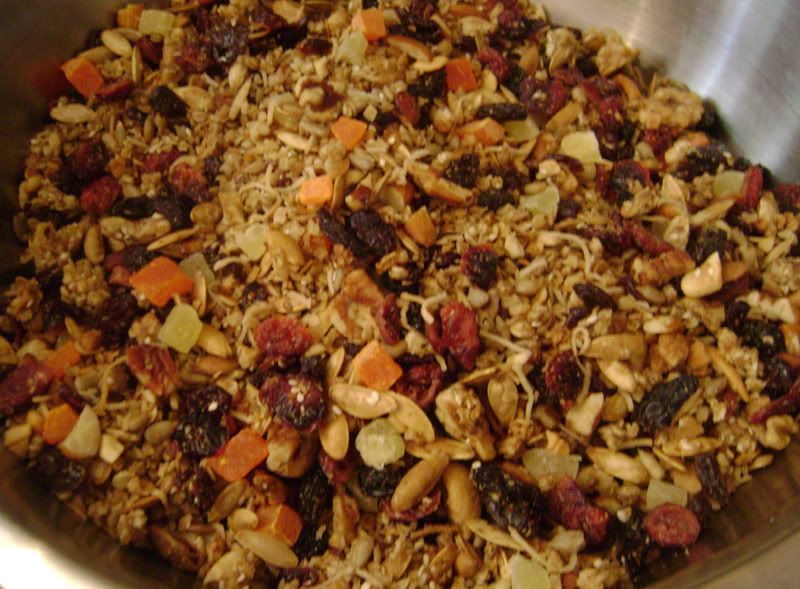 It has oats, pecans, walnuts, cashews, almonds, diced papaya, diced pineapple, cranberries, strawberry cranberries, cherry cranberries, blueberry cranberries, raisins, pumpkin seeds, sesame seeds, flax seed, brown sugar, honey, cinnamon and coconut. I'm sure I have forgotten an ingredient. But it turned out really good. It will be an easy snack to pack in Shannon's lunch bag as well.