Let's start with a quick recipe. I needed something quick to make for dinner. so I took 2 cans of vegetable soup (that had been in the pantry) and added 4 cans of water along with 2 beef bouillion cubes and brought to a boil. I then added a bag of frozen turkey meatballs and brought to a boil again, before finally adding a pound of capellini noodles. And cooked until the noodles were al dente (7-8 minutes). The kids liked it and I needed to use the cans of soup up.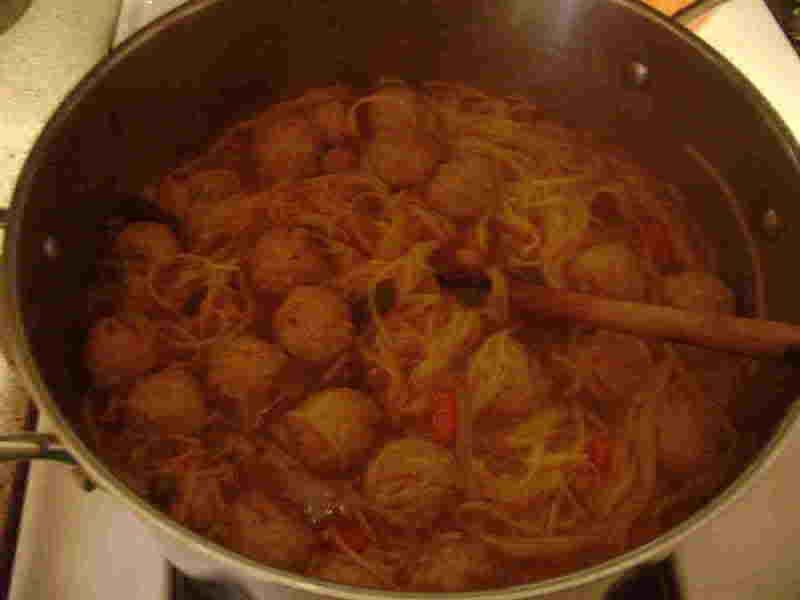 My family has lived in our home for the last 17 months, we moved into our home after my husband was relocated with his job. At the time, we loved the house, the colors on the walls seemed to match our color scheme in all of our rooms. The perfect house, well, now that we have lived here, we've decided that some of the colors must go. It's also time to make the house our home. My husband did not like the handpainted picket fence that was on the foyer walls. I, however, did but did not feel like tackling trying to repair the knicks and dings in the paint on the fence. So, we decided to paint. We knew that we would have to use a primer to cover the dark colors, we did not expect to spend as much time as we have spent in the foyer. In order to make the wall look like an old weathered fence, they used a crackling paint, when my husband painted over it and the paint dried, you guessed it, it re-crackled the paint. I ended up using a wallpaper remover to remove the paint and scraped the walls, only to find at least 4 other paint colors (the house is only 8 years old). The following picture is of daddy and Trevor painting in the foyer.

We had a visit from my cousin and her 3 kids. What a great time the kids had playing and we had visiting. We were going to go to IKEA, however, due to uncooperating kids (mine), she decided that it may be better for her to get lunch and head back to her families home. This is a photo of Ethan and Zettie. He was being ever so gentle with her.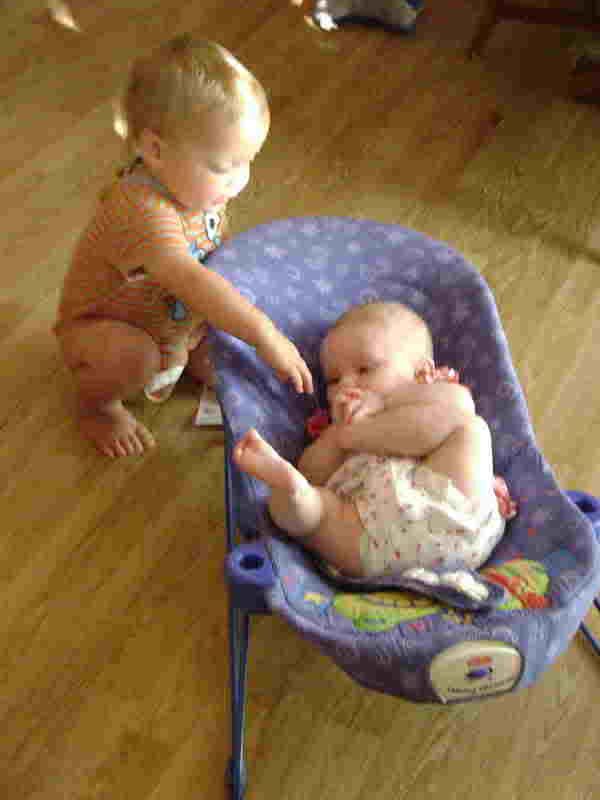 That's all I have for now. I do have another picture I'm going to post in a bit.