I really love Autumn / Fall, whichever you prefer to call it. Although, the weather here has not been very Autumn like, it was 90 yesterday. A cold front is moving through today and should drop the temperatures into the 70's. I planted my new mums this morning and spent some time weeding and getting the landscaping beds in order for the fall. I'm going to take some photos of one of my beds that is in the side yard, I have no idea what to do with it. The bed looks really nice in the summer months, but by the time autumn gets here, it looks like an eyesore and when spring arrives, I just cringe. I have plans to plant some bulbs for the spring, tulips, daffodils, crocus, and whatever else I see that would look nice, but I may need guidance for fall plantings.

Enough about my landscaping beds, I had such big plans for them this year and did not get anything accomplished. The real reason for my post, is about the apple butter I made yesterday. It is quite the process from start to finish, but the reward was so great! I cut up 4 gallons of apples on Sunday and set them up with sugar to rest overnight. Then on Monday morning I emptied their containers into a large stockpot and let them cook for 3 hours without removing the lid. I then put them into the food grinder of my Kitchenaid and returned them back to the pot to boil. While they returned to a boil, I prepared my jars and seals. And the following pictures are the end result.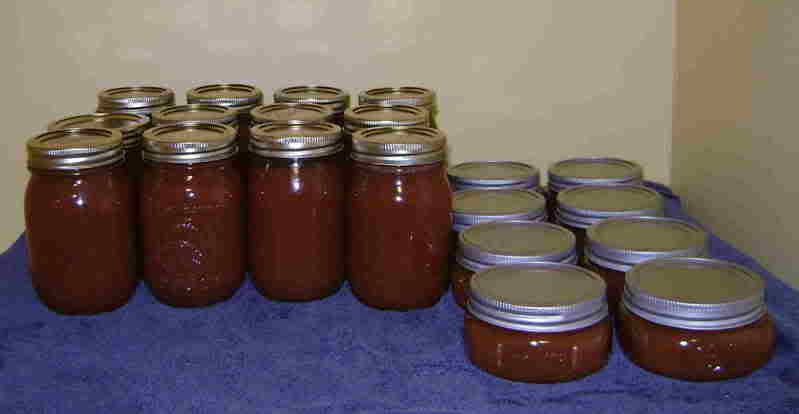 12 pints and 8 half pint jars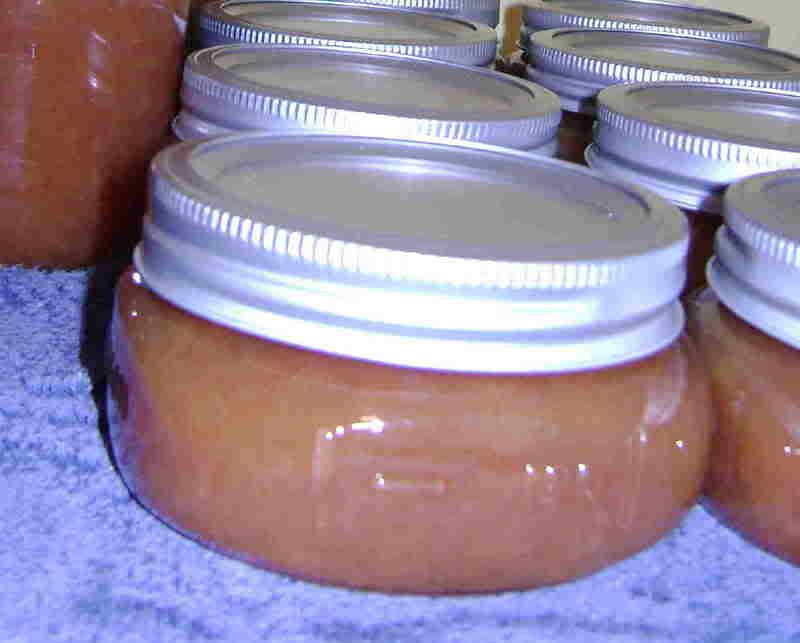 The half pint jars will be used in baskets as gifts at Christmas.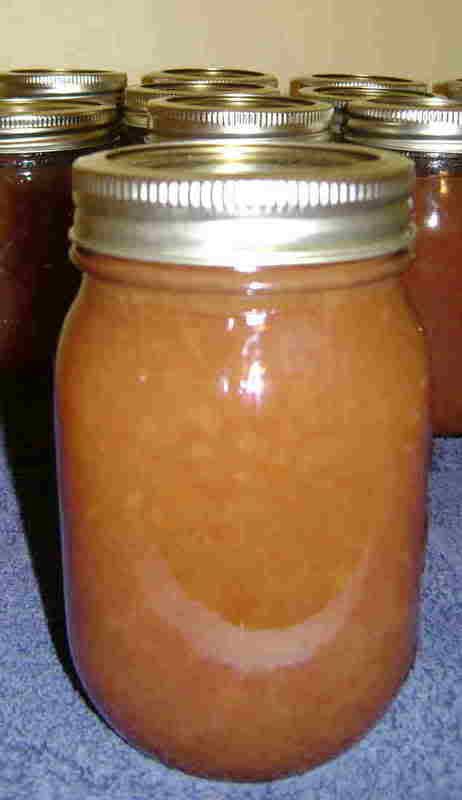 The pint jars will be used in the house or as gifts if needed.
I used my nonnies recipe, which required a few phone calls to my mom for some guidance, as the recipe was just a guideline and I had to pick her brain to recall any other tidbits of information that I may have needed.