With sewing that is. I have several projects that I need to finish up. I have completed 2 thus far today and plan to get a few more done. My niece celebrated her 1st birthday a few weeks ago, I know I'm running late, and I made this cute little dress for her.
I used Simplicity It's Sew Easy pattern 3740. I made a few changes though. The straps are supposed to be stitched inside of the bodice (so that you do not see the ends) and then just stitched on the outside of the back. Well I cut the back facing in half and stitched the straps in there as well and now my sister-in-law will be able to tie the straps together versus having to stitch them in place. I really like how it turned out. I am planning on making her and her sister the other dress from the same pattern. That is on my cutting table right now.

The next project that I completed today was a simple log cabin block. I thought it sounded like a simple way to use up some leftover scraps of fabric. It turned out cute. I have to decide if I'm going to add it to a quilt or if I'm going to make it into a pincushion or perhaps a coin purse. I'm not sure. The fabrics that were used are from several projects that I have completed over the last few months and just have pieces left.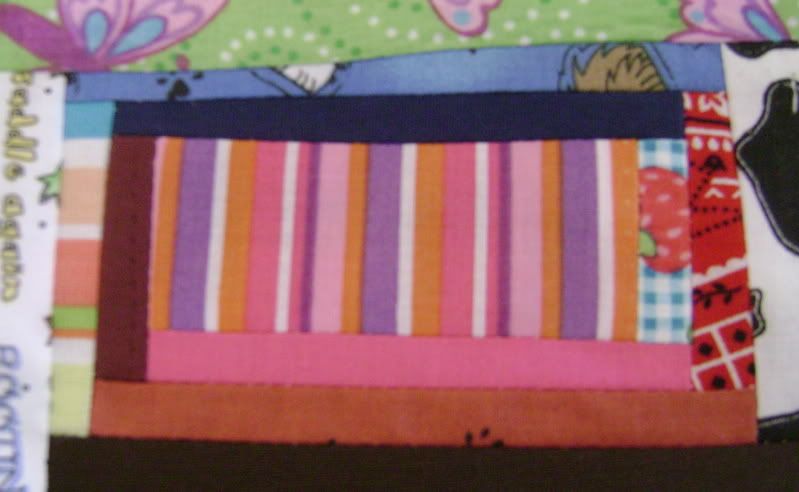 And the last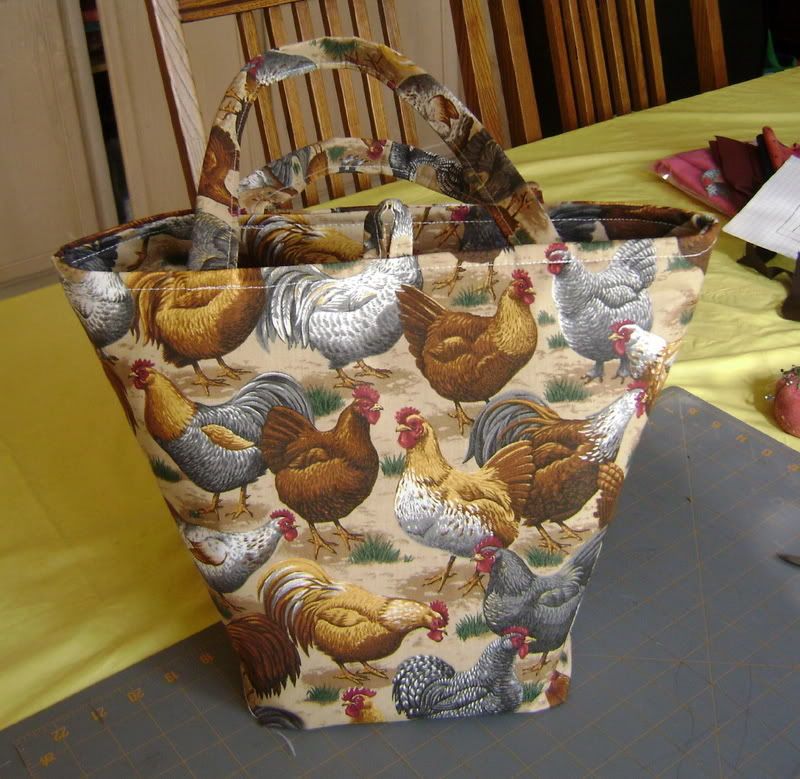 project that I completed today was for a friend of my mom's. She requested a Rooster or Red bird bag for I believe her sister or a friend (I'm really not sure). And so, I took the time to get this project done as well. Because when I send my niece her birthday present I can put this bag into the same package and perhaps save a bit on postage.
I guess you could say that I have been busy. But I am going to have to take a break and visit the eye doctor and pick up the dogs from their grooming appointment. They always smell so girly when they get home and since they are boys, they want to go outside and roll in the dirt and grass to get the smell off of them. We'll see what else I can get accomplished today and over the weekend.