So these are the dresses that I completed for my nieces. I used the same pattern from this post
but the other style. I do hope the girls like them and I think they will look cute in them.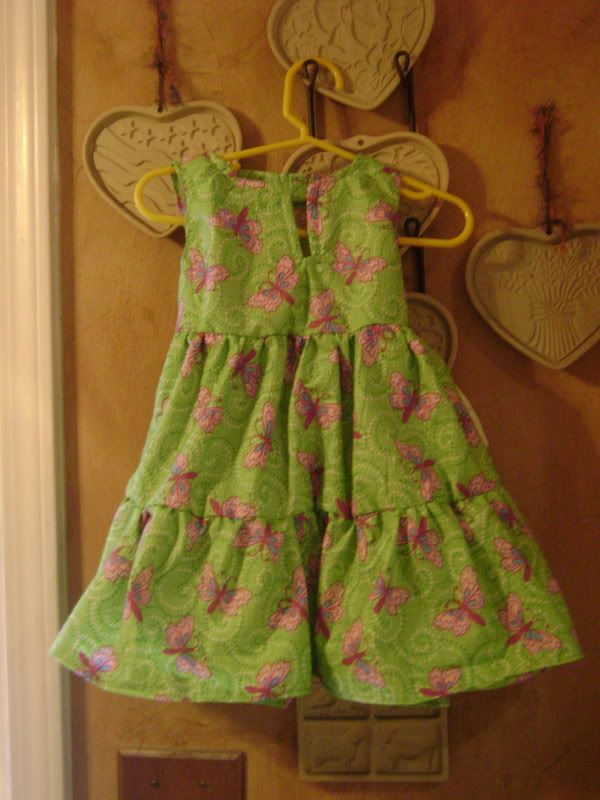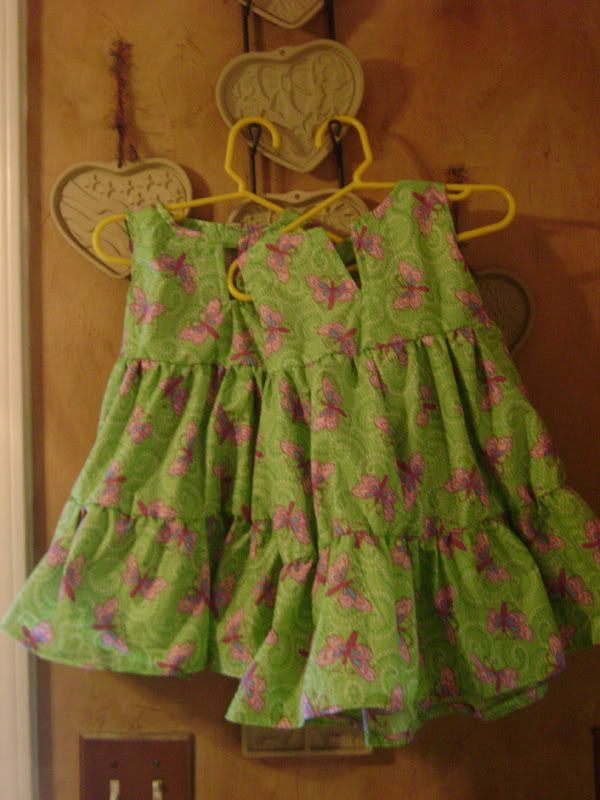 This was a special gift for my niece's 1st birthday. I found the pattern at Raggedy Pants and have been making these bunnies for a few years now. Each one gets easier to put together and I think that each one gets cuter and they are all unique, because well they are handmade. Her skirt has ladybugs on it, as does her hair tie. The little rabbit has a skirt and hair tie as well.