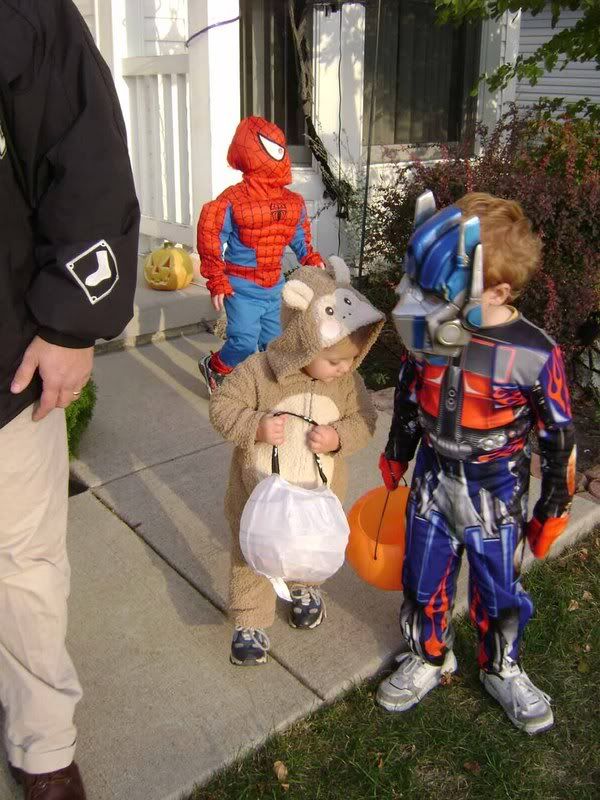 So I'm a little late posting Halloween Photos, but aren't they cute. This was the best picture we had of all three of them. I just love the little monkey. He learned quick what to do and was (as you can see) snooping in his brothers buckets!!!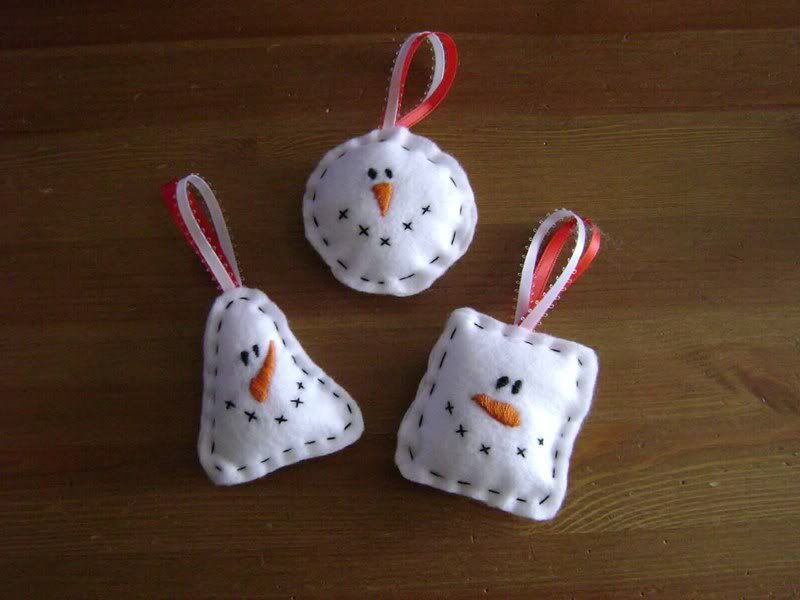 Next on my list, is a Snowman Trio. I had a "vision" of these and decided to go with it. They turned out really cute and I made up a bunch more. Great teachers gifts and cute add ons to packages.
Then there was this...

My neighbors daughter was having a sleepover and she asked if I would make a cake for her. I said sure. Originally we were just going to do a layer cake, but then she say my "Special Cakes" book and looked through it. I told her that I was not sure that I would have the time (or patience) to do it. And in case it didn't I had a back-up plan. I think it turned out well. I'm not used to working with fondant and the boys didn't care for the taste of it. But the cake was cute.
That brings me up to date. I have been working on other projects, some of which I have neglected (forgotten) to take photos of and others that are still in progress. The holidays are fast approaching and I'm not sure everything will get done. But I am going to try really hard. Spiderman, Optimus Prime and the Monkey all keep me busy (sugar on the kitchen floor, oatmeal on the family room floor and play doh in the basement).
Now this is what I have worked on today...
2 pumpkin pies - one for my family & one for the neighbor

2 apple pies - one for my family & one for the neighbor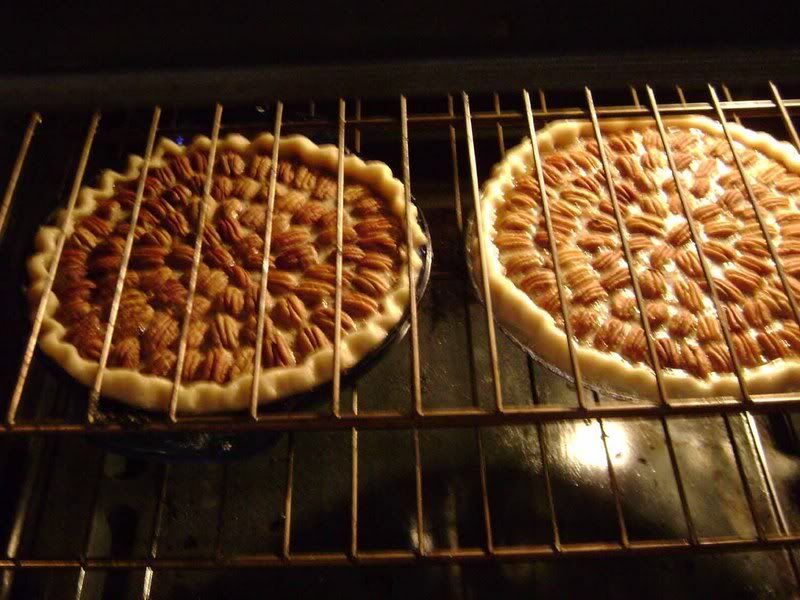 2 pecan pies (still in the oven) - one for my family & one for the neighbor
2 hazelnut tarts - one for me to take along as a thank you gift & one for the neighbor
And finally, the above is 2 pounds of egg noodles. There is a total of 4 pounds.
As much as I love Thanksgiving, I'll be glad when it is over. I have been busy for 3 days and don't feel like I have gotten anything accomplished. (Not really, I have done a lot and feel really good about what I have done).

Have a Happy and Safe Thanksgiving!!!!!