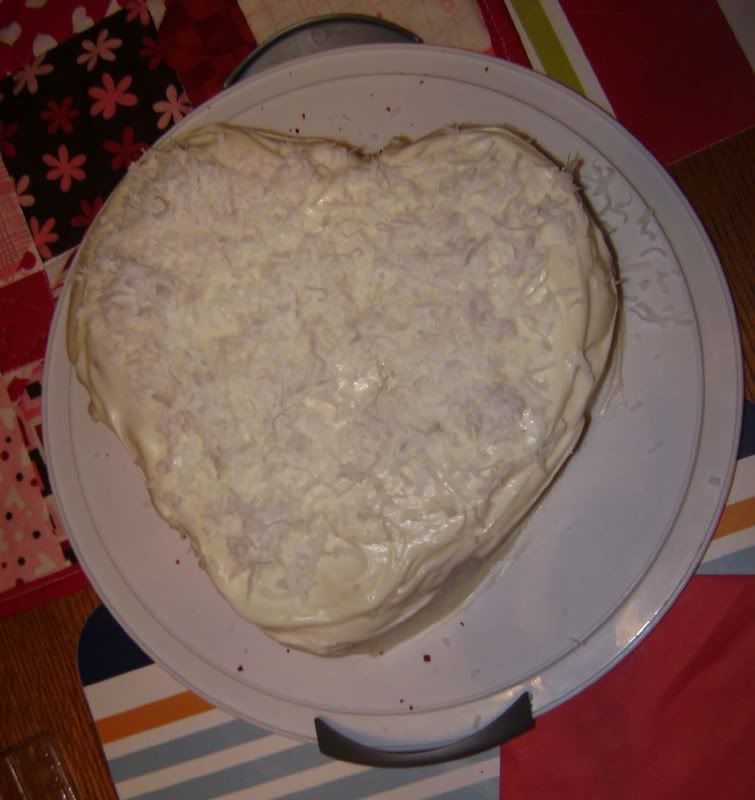 A nice evening was had by all. The kids enjoyed the candy they received from Grandma and of course the candy they received from mom and dad had to wait until today. I made the above cake using this red velvet recipe. I only used 1 ounce of food coloring and omitted the pecans, the kids won't eat them. All in all, the cake was fabulous and turned out much better than it did for Christmas, seen here you have to scroll down to see it.

I did receive some nice gifts and I especially like the book of Angel Stories. If you don't believe, I think after some of these stories you would be a believer.

How was your Valentines?