After much thinking, deciding, considering, pondering (you get the idea) I opened an Etsy shop. I am selling under Simple Snow Stitches, which can be found here. I'll be adding more items at a later date, but wow, it does take time. And time for me is very precious right now. I'm trying to juggle a bunch of things. Once I get in the groove, I'll be a bit freer.

This is a picture of what I sent to my swap partner Jennilee. I took part in the Hanging Hearts Swap over at Sweet Goodness Swaps. You can view the some of the other entries at over at Flickr here.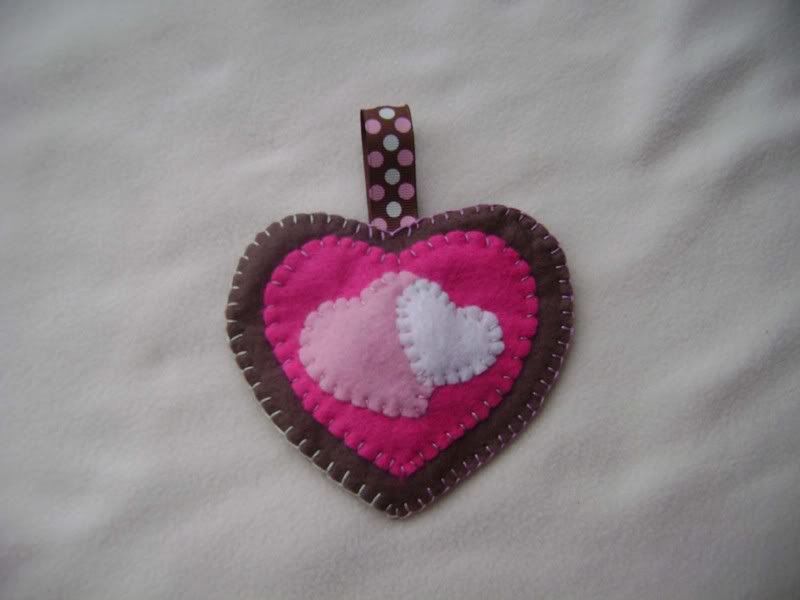 Here are two of the items that I have listed at over at my Etsy shop.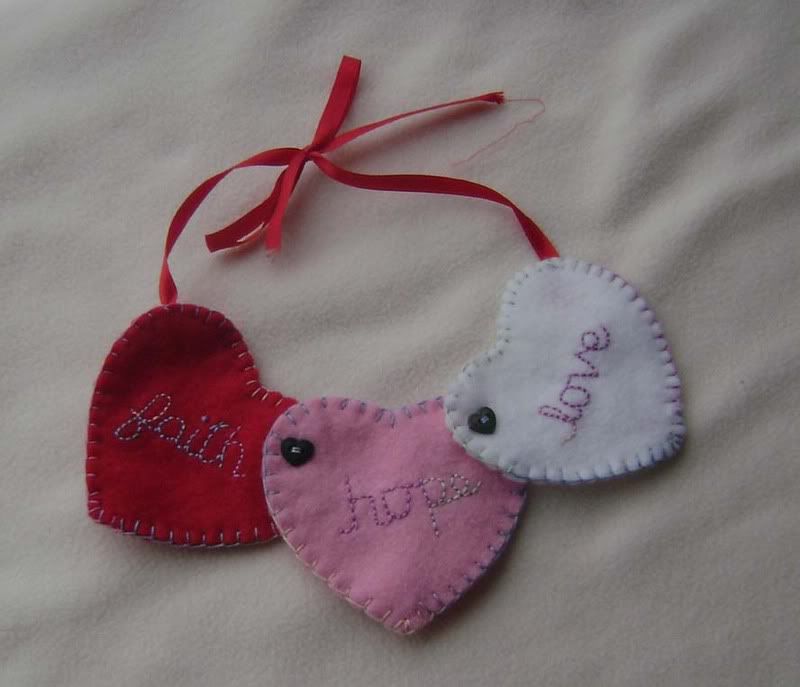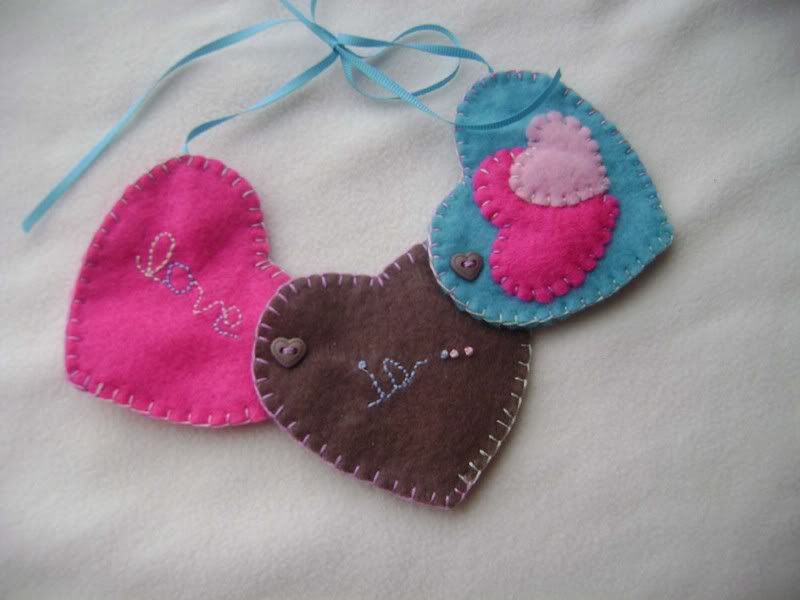 And finally, this is one of the dolls that I make. I will be working on getting a few more of these done and listed. I'm not sure how long it will take me, but I will be working on it.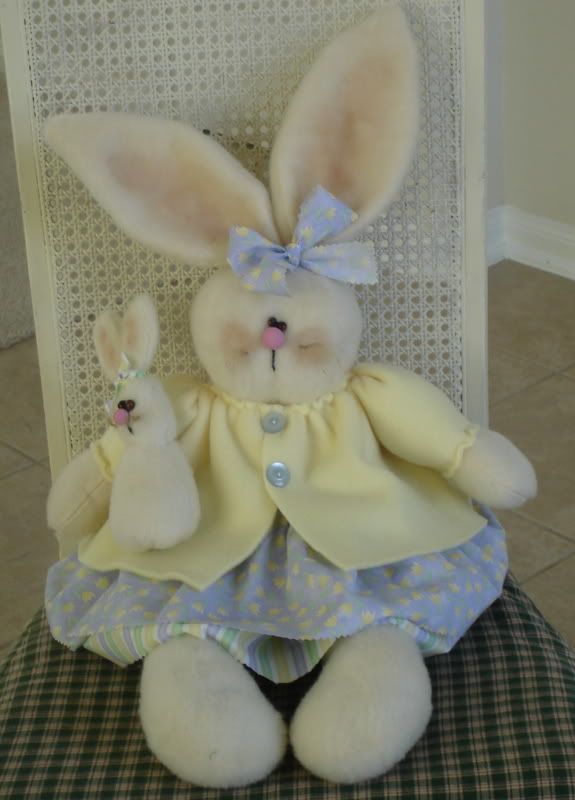 I'm also working on window seat cushions for a friend of mine. No photos yet, but I'll try to get pics taken of them before I send them off. And I'm working on some quilt projects, well, actually I have a big one that I need to finish up before April.